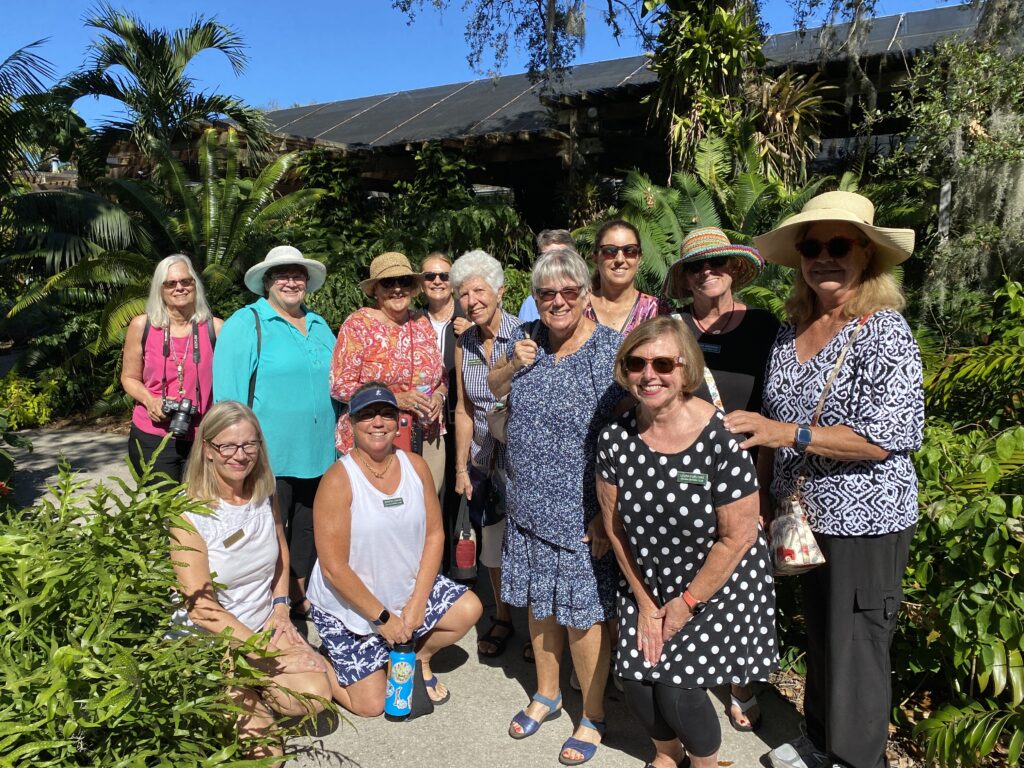 Fourteen members of Calusa Garden Club trekked to Sarasota on Tuesday, October 25 to visit Marie Selby Botanical Gardens and Museum. The Selby Gardens Orchid Show was being exhibited, and the orchids were also a feature of the Museum which exhibited macro photos of orchids in the Selby Gardens collection, greatly enlarged and printed on black backgrounds.

Selby Gardens' Manager of Visitor Engagement Ross Johnston conducted a tour of about an hour and a half. He talked about the history of Marie Selby Gardens, which originally was a home for Marie Selby and her husband Henry G. Selby. The couple purchased land on Sarasota Bay in 1921, built their home, and began planting many botanical specimens. Johnston highlighted the large banyan trees, the bamboo collection, the mangroves, and the native plants such as cycads before the group visited the greenhouse and the large orchid display.

Members enjoyed a boxed lunch in the shaded area of the gardens prior to the tour.