Dedicated to Beautifying Our Lives and Marco Island.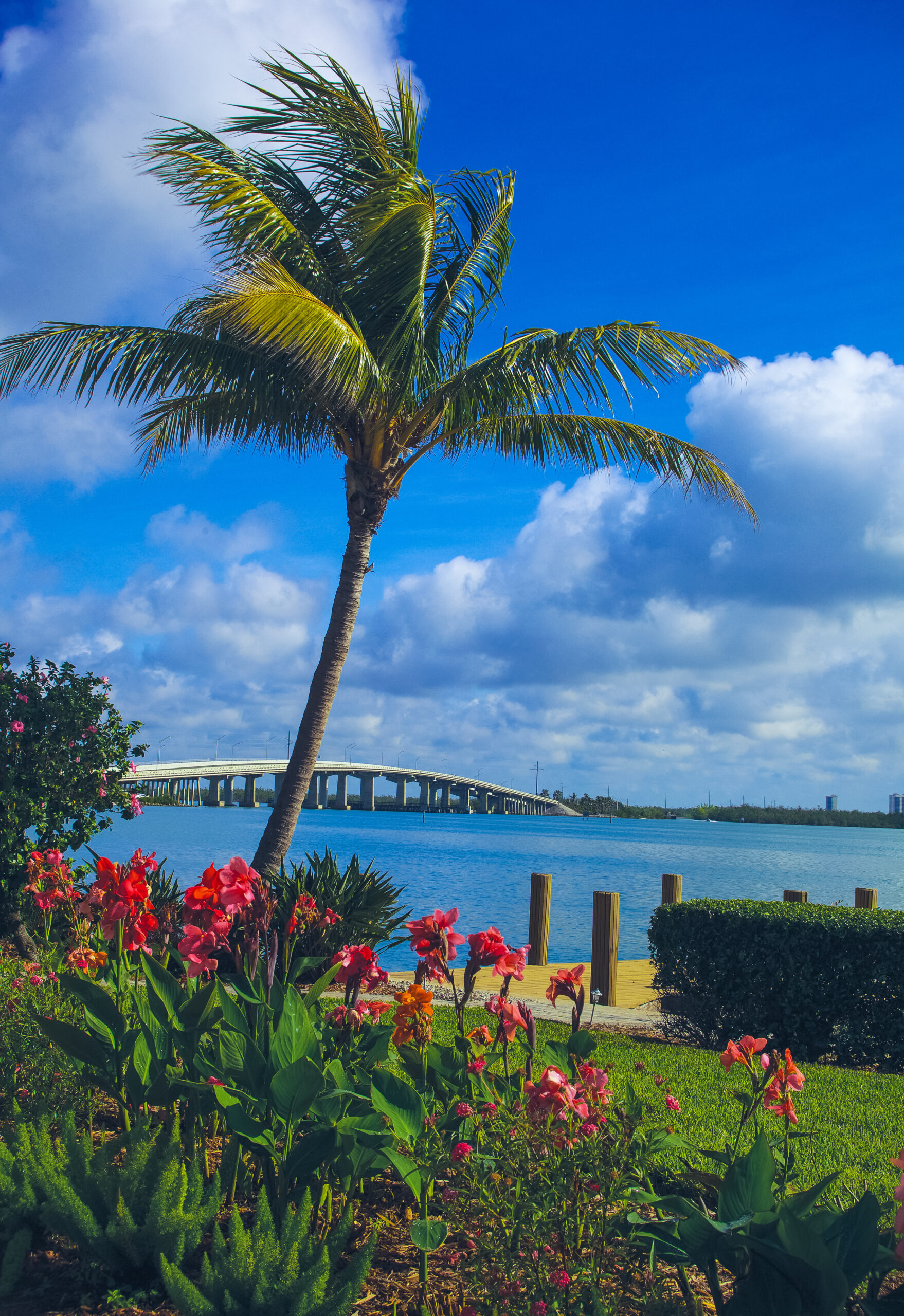 We Are Proud of Our Heritage, Accomplishments and Our Future.
The National Garden Club promotes education, resources, and national networking opportunities for its members, which stimulates the love of gardening, and floral design, as well as encourages civic and environmental responsibility.  The Calusa Garden Club shares these same goals as they apply to our daily lives and the well-being of our community. 
We have partnered with the City of Marco Island and help maintain multiple parks, monuments and public spaces. In addition, we not only teach in our school system, we sponsor students to the week-long Florida Federation of Garden Clubs, Camp Wekiva and annually give two graduating Marco Island seniors a college scholarship. (see eForms > Helpful Links Above)
Since 1982
The Calusa Garden Club was founded in 1982 and federated in 1983 and is part of District IX of the Florida Federation of Garden Clubs, Inc. and the National Garden Clubs, Inc.
Current Officers 
President:   Kimberly Korb-Porter
First Vice President/ Program Chairman:  Nancy Adams
Second Vice President/ Membership Chairman:  Joan Husband
Treasurer:  Margie Bramel
Assistant Treasurer:  Janet Watson
Recording Secretary:  Debbie Kuhlman
Corresponding Secretary:  Marianne Foley

We make a difference . . . In both our members' lives and well-being but also helping to make Marco Island a nicer place to live and share with friends and family all year long.

We listen and bring our members outstanding seminars and workshops catered to their interests and desires. From horticulture tips to impressive floral designs, we deliver education to members and to the community.
From holiday events to gala luncheons, we strive to make our lives more enriched and fun.  We also host Flower Shows, Public Garden Tours, Butterfly Release parties and more.
A Sampling of Our Activities
24 Special Committees You Can Join
Awards
Blue Zones Project
Calusa Park Butterfly Garden
Camperships & Scholars
Environmental Workshops
Facebook
Floral Design Workshops
Florida Arbor Day
Flower Shows
Flowers in Public Places
Gadabouts
Horticulture Workshops
Library Projects
Leigh Plummer Park 40th Anniversary Plantings
Marketing and Sales
Meeting Hospitality
Member Events
Memorial Markers
Newsletter
Parliamentarian
Publicity & Archives
Ways and Means
Website Admin
Special Event & Project Details – Something for Everyone
Awards:
As a member of Florida Federation of Garden Clubs, Calusa Garden Club is eligible to apply to the state organization as well as to National Garden Clubs, Inc. for awards that honor club activities, events and programs.  The awards criteria are set by the state and national organizations for the promotion of local, state and national garden club goals.  The Awards committee selects activities or events that may be eligible for an award and documents the event or activity, then submits the applications to the appropriate committee chairperson at the state of national organization.  Working toward an award is fun for the Club and promotes healthy competition with other garden clubs.  The awards are given at the FFGC convention each spring, and winning an award brings recognition to our Club's work on Marco Island. Contact Opi to suggest an event, activity or program for an award application. 
Blue Zones Project

On March 1, 2021, Calusa Garden officially became a recognized Blue Zones organization of Southwest Florida Zone Project focusing on Marco Island. Blue Zones is a community wide well-being improvement initiative to make healthy choices easier for everyone by following their simple principles that encourages healthier aging. Our members incorporate many of these goals already by having common goals, gardening, and growing their own vegetables and herbs. In our monthly Smoke Signals Newsletter, we will feature our garden club members and how they are incorporating these  healthy principles in their daily life along with other Blue Zones articles.
Calusa Park Butterfly Garden 
A linear area along the south side of Winterberry Drive near the multi-use trail is the site of Calusa Park Butterfly Garden. Calusa Garden Club sponsored this park on city-owned land, providing plans, plantings and benches. The committee gives tours to community groups on Marco Island, and presents a Butterfly Release for the community that raises awareness and raises funds for CGC. Costs of maintaining the Butterfly Garden are paid for by the club treasury and by local grants when available. Committee members meet the last Saturday of every month at 8 :30 a.m. at the butterfly garden to check on conditions at the park and weed and plant as needed. Contact Susan LaGrotta at 239-438-7776 to be involved in this worthwhile community endeavor.
Campership/Scholarships
Calusa Garden Club offers a campership for a week at Camp Wekiva, the environmental camp sponsored by Florida Federation of Garden Clubs, for a fourth- or fifth-grade student participant in Junior Gardeners.  In addition, we sponsor a college scholarship to a graduating senior who resides on Marco Island and who plans to major in one of the club's areas of emphasis such as horticulture, landscape design, or environmental studies.
Environment
The entire membership benefits from the Environment Committee's presentations of information regarding important environmental issues on Marco Island and throughout the State of Florida. The committee chair is also responsible for disseminating "calls to action" as recommended by the Florida Federation of Garden Clubs.
Facebooka
Calusa Garden Club's Facebook page is simply "Calusa Garden Club."   Announcements of club events, photos of club activities, and items of interest that fit with the Club's  goals of environmental preservation, horticulture education, and floral design.  
Florida Arbor Day
Florida Arbor Day is the second Friday in January.  The Club celebrates Florida Arbor Day (the second Friday in January) by planting a Florida native or Florida-friendly tree in Leigh Plummer Memorial Park on Barfield Drive. In the early 1980's, Calusa Garden Club of Marco Island spearheaded the planting of Florida native trees in the park in connection with the local Parks Department.  We follow the tradition set by our Club's founders by adding trees to the park, and in addition, at the tree planting ceremony, we commemorate our Club members who have passed away during the previous year.
Flower Shows

The Club hosts a Flower Show every two or three years that is a showcase of our horticulture talents, our Club activities, and our floral design skills and talents.  The Flower Show is open to the public and usually features over 100 samples of plants, cuttings, and groupings of plants, and often includes decorative crafts and photography in categories related to the Flower Show theme.  In addition, the Flower Show includes over 50 floral designs in categories authorized by National Garden Clubs, Inc.  All Club members participate and enjoy this showcase of our talents.  Contact the chairperson in the year the Flower Show is announced in the Club program.
Flowers in Public Places
This project lends an air of beauty to some of the public buildings on Marco Island and publicizes our club. Several times each year we place floral designs made by members, along with a placard identifying Calusa Garden Club of Marco Island as the donor, at community sites including the YMCA, the Marco Island Branch Library, the Tax Collector's Office, Tommie Barfield Elementary School, Marco Island Civic Association, and City Council Chambers. In addition, club members donate floral designs for centerpieces at cancer fundraiser luncheons and other charitable events. The Chairperson announces opportunities at club meetings and by email, and the Club appreciates your participation.  Members pay for supplies for the arrangement they donate, place their floral designs in the assigned location, and retrieve their containers a week later.
Gadabouts
The Committee Chairpersons research and plan informal field trips monthly throughout the club year to provide opportunities to visit area parks, gardens, nurseries and other places of interest to Club members, at the members' cost. Gadabouts is a fun way to broaden your gardening and plant knowledge while socializing with other members. Contact Sue or Jenn to suggest destinations of interest and to participate in a Gadabout trip. A $4.00 donation will be given to the driver for each person receiving a ride in the carpool.
Horticulture & Floral Design Workshops
Workshops are held one week and two weeks following the monthly meeting, at the Library Rose Hall or other location announced by the Chairpersons (check newsletter for details). Workshops are a great "hands-on" way to learn horticulture and design tips and techniques, and they're always fun.
Leigh Plummer Park 40th Anniversary Plantings
In preparation for the Club's 40th anniversary in 2023, Chairpersons Marianne Foley and Sue Oldershaw spearheaded the planting of a new garden in Leigh Plummer Park. Club members donated their plants and their talents to plant this beautiful tropical garden that features bromeliads and orchids.  Get involved to exercise your green thumbs in maintaining this new garden. 
Library Projects
The Club donates its expertise to the Marco Island Branch of Collier County Library by conducting workshops that are free to the public at least once a year. This activity is funded by Friends of the Library.  Workshop topics have included fall floral designs, making succulent dish gardens, decorating live or artificial pumpkins with succulents, and Christmas floral designs.  Contact Bonnie if you would like to assist as an instructor or as an assistant in a workshop.
Marketing and Sales Committee
This committee is responsible for selling the month-by-month calendar Gardening Guide published by the Club, as well as marketing and selling other merchandise the Club offers to members and the community. The Gardening Guide provides local, coastal-specific  information to assist area gardeners, landscapers and condominium owners and associations in caring for or planting their landscapes. Other merchandise the Club may sell includes small floral designs for Valentine's Day, gardening aprons with our Club logo, and t-shirts with our Club logo. Contact Sara or Linda with your ideas to promote and sell merchandise to raise funds for the Club.
Meeting Hospitality
The Club members volunteer to bring refreshments to each Club General Meeting so that members can socialize and exchange ideas informally.  The Committee solicits members to sign up to bring a refreshment for one or more meeting days, sets up the refreshment and drinks tables, and cleans up after the refreshment time.  Join usto volunteer for this important Club function.
Member Events
The Member Events Committee plans and executes the Club's Holiday Party in December, the member and spouse cocktail party after the Flower Show setup, and the April Luncheon at the end of our Club year.  In odd-numbered years, the April Luncheon includes new officer installation. The Chairperson depends on members for help with invitations, responses, centerpiece designs, favors, meal planning and other event components that make the event memorable. Come assist with these fun events.
Memorial Markers
In 2013, the Garden Club sponsored purchase, installation and dedication of a Blue Star Memorial in Veterans' Community Park, including lovely plantings surrounding the marker. In 2016, the CGC assumed care of the Pineapple Marker on S. Barfield Drive across from the Methodist Church at the site of the historic pineapple plantation. In 2017, the Garden Club purchased and installed a granite marker and plaque in Leigh Plummer Park on N. Barfield Drive to recognize Calusa Garden Club's efforts in 1986 to landscape the park with native trees. Members volunteer to check the markers and plantings monthly, clean the memorials and plaques, and water and weed the plantings as needed. Costs of new plants are paid for by the Club treasury or by donations from members and local businesses. Please sign up  to use your gardening skills and spend a little time to contribute to the beauty of Marco Island public areas.
Newsletter Smoke Signals
Each month from October through April we publish our digital newsletter
Smoke Signals
that is sent to members by Email and added to our website
calusa.org
.  Araticles are collected from members about Club activities, the Club calendar is updated , and announcements about upcoming Club meetings and activities are included.  To publish an article or submit an idea for an article in the newsletter, contact the Club President.
Publicity and Archives

The Publicity and Archives Committee sends press releases describing Club activities to area publications, and also maintains current information in Marco Island directories and published calendars of events. As archivist, this position also maintains copies of all publications of the Club as well as copies of Flower Show Schedules or other items of historical interest to members. Send copies of your photos and articles or suggestions for articles.
Ways and Means
Raising funds is an integral part of the Club's activities.  The Chairperson plans events such as a Christmas Home Tour, plant sales for the community, field trips to places of interest related to Club goals in horticulture, floral design and the environment, and home garden tours for the community.  This committee is also responsible for Club member fund raising such as Club meeting plant/container raffles and raffles or sales at Club events such as the Flower Show and April Luncheon.  The Chairperson also encourages members to hold social functions at which donations are made to the Club by the attendees.  Watch for opportunities to volunteer for Way and Means projects.
Website Administrator
The website administrator keeps our
calusa.org
website current, and manages the addition of pages for registration for Club events and programs. The website administrator also works with other committee chairpersons and with the Board of the Club to best utilize the website functions for the benefit of Club members.