Submitted By: Sara Wolf
Calusa Garden Club of Marco Island – Publicity Chairperson
Calusa Garden Club of Marco Island members plan a sale of plants, succulent dish gardens, and Thanksgiving centerpieces for Tuesday, November 23, 2021 – two days prior to Thanksgiving. Members have been transplanting and dividing their plants for the sale, making succulent dish gardens, and purchasing Thanksgiving and fall containers for their centerpieces to be sold to the public.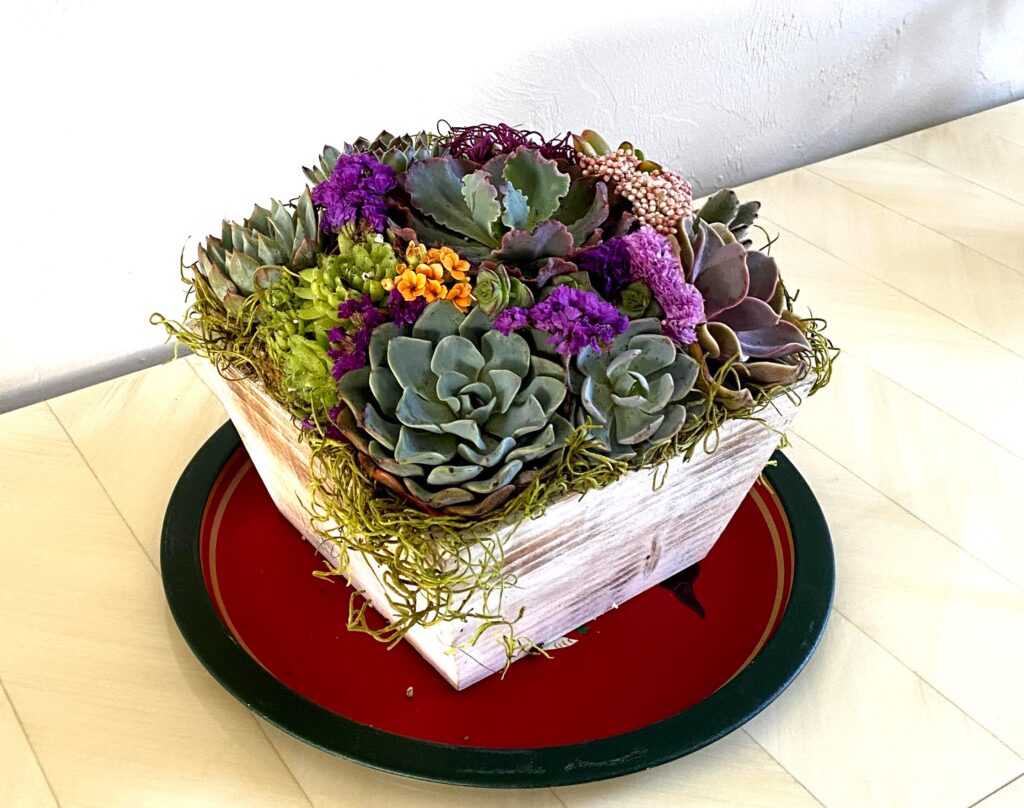 Last week the Garden Club held a work session at Mackle Park to prepare succulent dish gardens for the November 23 sale. Linda Colombo, chairperson of the succulent dish garden section of the November Plant Sale, purchased soil for succulents, charcoal, and several flats of succulent plants to assist members in their work on their dish gardens. Members brought their containers to the work session and planted new succulent dish gardens or refreshed dish gardens they had made last year in preparation for a November 2020 plant sale that was cancelled due to the Covid pandemic.
Members Linda Colombo, Linda Ariel, Jenn Ferrier, Sue Oldershaw, Sara Wolf and Club President Susan Neustadt worked on the succulent dish gardens.  These attractive groupings of succulents thrive outside on Marco Island lanais and balconies, and also do very well inside in an area that receives plenty of sunlight. The desert plants need little water, and thrive with lots of light.  Planted in attractive containers, the dish gardens make lovely, easy-care decorative accents for the purchaser's home, lanai  or balcony.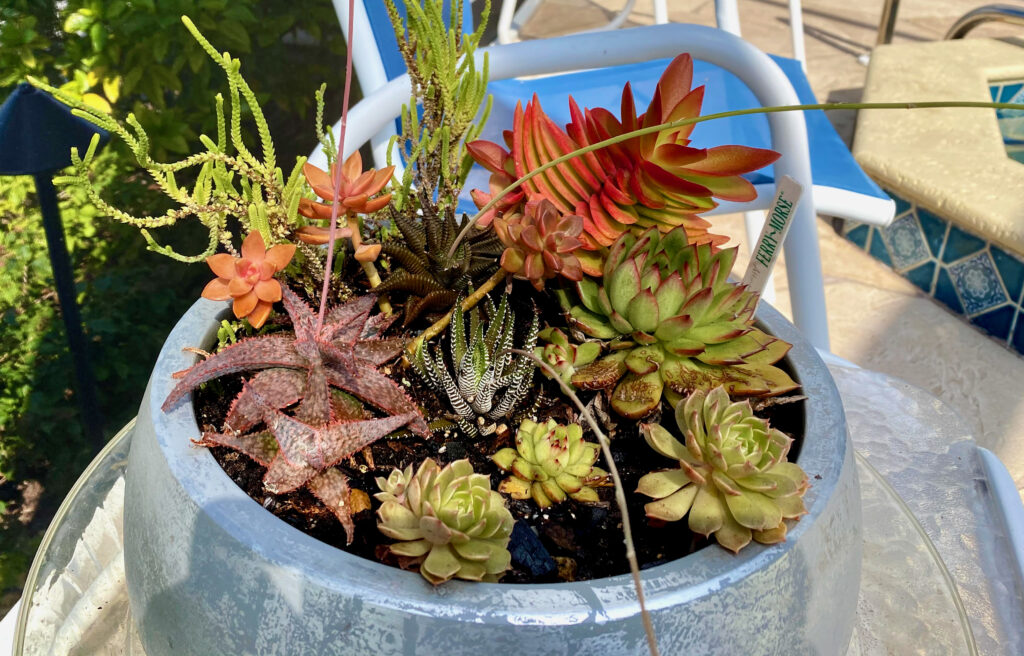 The November 23 Plant Sale to be held outdoors at Marco Lutheran Church will also include beautiful Thanksgiving centerpieces made by talented floral designers to enhance Thanksgiving tables or home entryways. The Garden Club members are also selling their healthy favorite plants for indoor or outdoor growing , orchids, and the attractive succulent dish gardens.
Calusa Garden Club of Marco Island is a member of the Florida Federation of Garden Clubs. Membership is open to persons interested in horticulture, floral design and environmental matters residing 5 months or more in Collier County.
Calusa Garden Club of Marco Island meets the second Monday of each month, October through April. If you are interested in membership, please contact the Garden Club at calusagardenclub@aol.com. For updates and information, please visit the Garden Club's website, calusa.org, or visit the Club's Facebook page Calusa Garden Club.
# # #
The pictures of Linda Colombo, Susan Neustadt and Linda Ariel, and of succulent dish gardens, were taken by Sara Wolf.