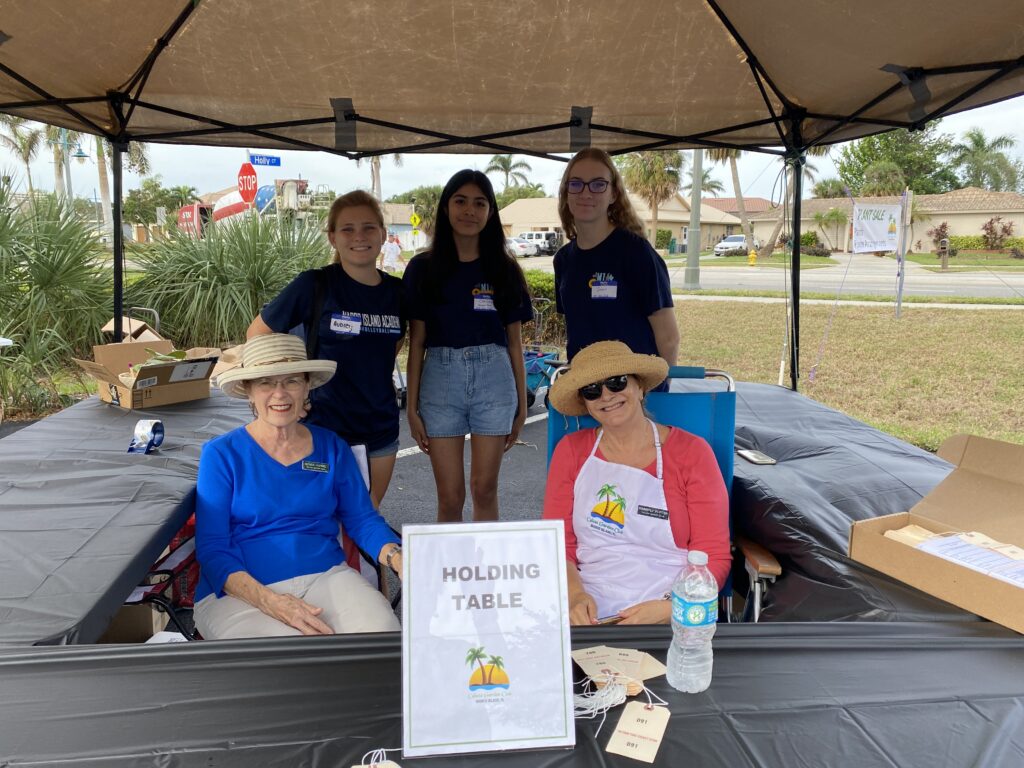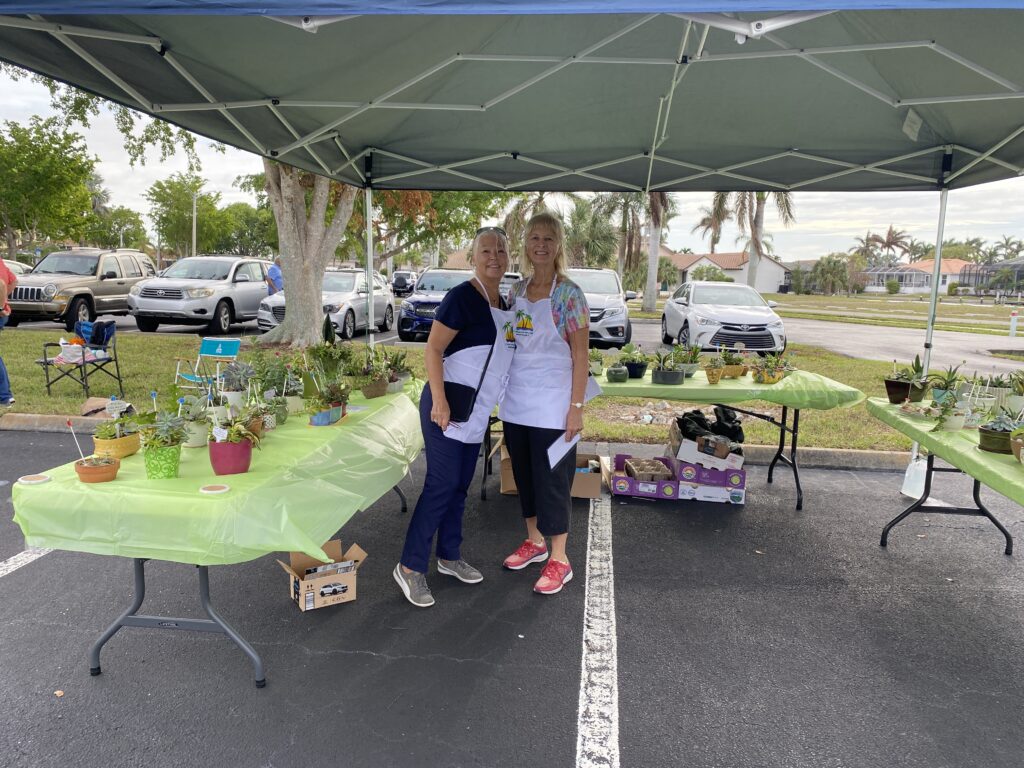 by Sophia Lowrie, for Coastal Breeze News, December 1, 2022.

To kick off the start of this holiday season, the Calusa Garden Club held their plant sale on Tuesday, November 22, outdoors in the Marco Lutheran Church's parking lot. The sale offered a wide variety of floral arrangements, succulent dish gardens, house/garden decor, shell crafts, and orchid plants, all made or provided by members and friends of the club.

Shoppers browsed a wide selection of plants and goods and learned more about gardening and plants from the Calusa Garden Club's members. The sale also included a raffle and a wheel to spin, with shoppers getting their chance at winning a potted mini succulent or buying a winning raffle ticket. Club Member Liz Haines sold raffle tickets to shoppers and encouraged them to spin the wheel for a chance at a prize.

Marco Island Academy's Key Club volunteers helped shoppers with getting their plants into their cars and loading larger plants onto rolling carts for easier transportation. Volunteers also helped to manage the sale's plant holding table, which allowed shoppers to temporarily store their plants in a box labeled with their name so that they can continue shopping.

There were 215 items sold including plants, succulent dish gardens, decorative planters with a mixture of plants, and Thanksgiving flower arrangements. In addition, Charlette Roman sold 59 orchids at the Plant Sale. Shoppers also bought chances at the Spinner totaling a sum of $250 and gave away 18 succulents and three flower arrangements as the prizes.

The proceeds of the plant sale support the Calusa Garden Club's civic activities and support college scholarships to Marco Island residing students. The Calusa Garden Club maintains both a butterfly garden in Calusa Linear Park on Winterberry Drive, and an orchid and shade garden at Leigh Plummer Park on N. Barfield Drive. The Calusa Garden Club also plants a native tree in Leigh Plummer Park on Florida Arbor Day each year in January.

From the time the sale started, to the time it ended, almost all of the orchids, succulents, and potted plants being offered were sold and taken home by shoppers. The Plant sale is just one of the many great contributions The Calusa Garden Club makes to the community and the island.